1. MAKE AN ENQUIRY OR SET UP A VIEWING
The quickest and easiest way to make an enquiry is by giving us a call or contact us via our website. Our current website only shows a small proportion of what we have and we update our stock continually, as such we recommend you visit our stores where possible to best see what is available.
2. VISIT OUR SHOWROOMS
Once you have submitted an enquiry we will contact you to arrange a viewing at your convenience. We will meet with you at our showrooms and let you wander around our stock.
3. CREATE & CONFIRM YOUR QUOTE
Having decided what you require we will put together a quote for you and confirm availability. To confirm a hire and before items can be collected for the first time, you will need to complete our Rental Agreement and make full payment for the time you wish to hire our props.
To find out more about payment terms, speak to one of our staff.
4. HIRED ITEMS ARE PACKED & DISPATCHED
Once confirmed your items are packed ready for delivery or Pickup. All hire items are packaged and wrapped appropriately but we recommend transport companies provide blankets and ties to ensure successful transporting (If we are not satisfied with the transport companies care, we will not release the order for delivery). Once our items arrive with you we recommend you unpack and check all the items and call us if you have any queries.
5. RETURN YOUR HIRE TO US
Unless you have made further arrangements in advance you should return all our props by the date agreed. Use the original delivery note and company return note to ensure you have included all items and chargeable packaging needed for the return.
Once we receive your order back to the store it will be checked and we will get in touch if there is anything not as expected, and that's the hire completed!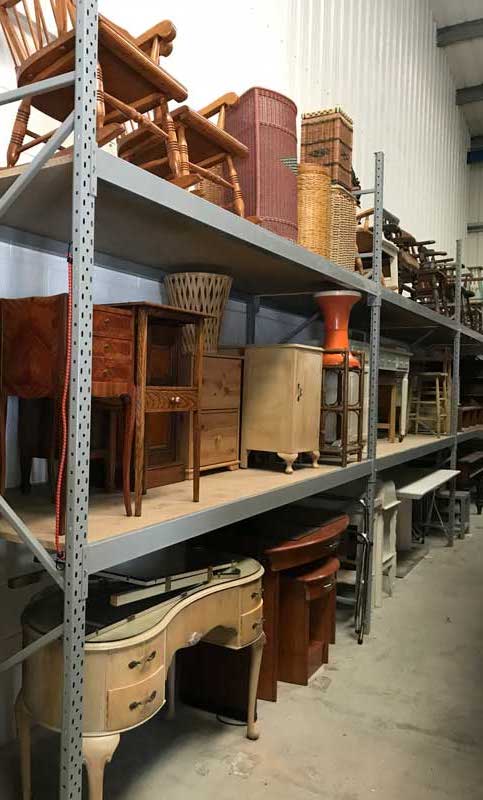 Frequently asked questions